2004


HUMOUR: Biker Kitty Flash animation
July 16, 2004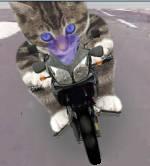 I found this hilarious Flash animation today that most motorcycle fans should enjoy.
The animation features music by the band Youth of Britain, so turn down the volume of the speakers if you're at the office.
The animation is 4.3MB, but worth it. Watch it here...


TOOL: Home-made photo etch bender
June 26, 2004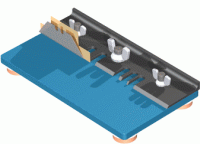 There are a couple commercial photo etch (PE) benders on the market these days (Hold and Fold and Etch Mate). When the original PE bender, the Hold and Fold, was released the 4" size was too small for my needs. So, on a visit home where all my metal working tools reside, I scrounged up some scrap aluminium and hardware and created my own PE bender. Which I affectionately call the Clamp 'n Bend. More details here...


TMMI: Will become a monthly publication!
May 19, 2004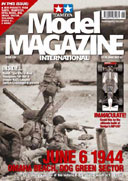 Terrific news for those that eagerly await every issue of TMMI. You've probably seen a lot of letters to the editor suggesting that TMMI should become a monthly publication. I think I even mentioned that to them as well. Since TMMI is the only modelling magazine I buy (amazing workmanship, photos, and I always learn something new), I welcome the change. August's issue will be the first monthly edition. No mention if the pages per issue or price will be affected.
Also, TMMI now have their own website, http://www.tamiyamodelmagazine.com, and the monthly announcement is in their News page.


TIP: Use digital photos to find modelling defects
May 15, 2004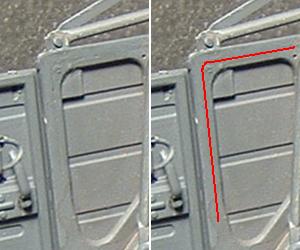 After doing some macro photography with the new digicam, it quickly became apparent that there was still room for improvement in my 'clean' builds. Although the FinePix A203 can't get as close as other digicams, it still gets close enough to make imperfections stand out. Also, I seem to look at the photos more critically than the real model. By seeing these imperfections, I'll be aware of the potential areas that will mostly likely need extra attention before priming and painting.
In this photo of the interior of the Tamiya 1:16 VW Kübelwagen, I can see the join line of the interior panel that was inserted into the exterior panel.
If you enter modelling contests, imperfections like this is the kind of thing judges take glee in finding.


FUJIFILM: I finally broke down and bought a digicam!!
May 9, 2004
| | |
| --- | --- |
| The photo-lab in a local grocery store chain (Loblaws) had a special on a FujiFilm FinePix A203 that I could not refuse. Apparently I wasn't the only one who though the same thing, as I had to scour Toronto look for a store that still had them. Thankfully a Loblaws employee helped locate one for me. | |
| | |
| After only a few days of ownership, I quickly realized I should have bought a digicam ages ago. So great to be able to take a pic and then immediately be able to use it on the website. After taking pix of the JGSDF bike, I updated my Schwimmwagen page with my own pix. | TINY xD-Picture Card just 25x20x1mm |


GALLERY: A bit of renovating of an old project
May 9, 2004
Way back in Dec. '00, I was eager to build the XLR250R in Tamiya's new JGSDF Motorcycle Reconnaissance Set. So I built it and mounted the bike and figures on a simple base to keep them upright.

After being satisfied with my recent diorama/vignette base for the Schwimmwagen, I looked for another small project to help practice doing ground work. I figured the JGSDF Motorcycle Reconnaissance Set would be a perfect subject for an accompanying base...
| | |
| --- | --- |
| From This... | To This! |
| | |
Lots more pix of the JGSDF Motorcycle Reconnaissance Set here...


TAMIYA: New to scale modelling?
May 2, 2004
Tamiya has illustrated a few of the basics (assembly, painting, and decaling) of modelling that will be handy for those venturing into their first experience with scale modelling. They even include some video showing how use spray paint and apply decals. Here are Tamiya's tips for beginners...
Hmmm, I wonder if Tamiya's paint compatibility table was inspired my compatibility table?


TMMI: Issues 103 and 104
May 2, 2004


I finally dropped by the hobby shop to pick up TMMI #103 and also discovered that issue #104 was waiting for me as well. In issue #103, you will find a build article of Tamiya's 1:12 Honda CBR1100XX Super Blackbird (#14070). And in issue #104, you will find Swash-Design's amazing multi-media 1:35 Triumph 3HW used in a WWII diorama.


TAMIYA: And the 1:12 RC211Vs keep coming
April 9, 2004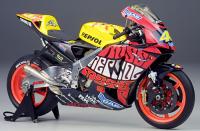 This time in Rossi's funky 'Rossi Repsol Moto' colours that would look right at home in an Austin Powers movie. The kit, #14097, will cost ¥2,600 in Japan and will be available some time in June.
More details next week at the 43rd Shizuoka Hobby Show. In the meantime, larger photo at Tamiya's site...


TAMIYA: TS-65 Pearl Clear


March 9, 2004
Tamiya will be adding five new colours to the Tamiya Spray lacquers. The most interesting one for motorcycle modellers is the Pearl Clear. This is intended to be applied over any Tamiya Spray or Mini Spray colour for a "...super metallic look"
The other colours will be of interest to Japanese navy modellers, but could have other uses
| | |
| --- | --- |
| TS-66 | IJN Grey (Kure) |
| TS-67 | IJN Grey (Sasebo) |
| TS-68 | Wooden Deck Tan |
| TS-69 | Linoleum Deck Brown |


TAMIYA: Masterwork Collection
February 10, 2004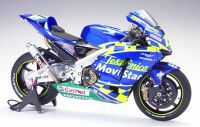 Tamiya will be adding another Honda RC211V Finished Model to the Masterwork Collection. This the in '03 Telephonic ride of Daijiro Kato. It (#21010) will be released on March 30, 2004 in Japan and cost ¥7,800.


TAMIYA: 1:12 Re-issues on the way
February 10, 2004
Looks like Tamiya may be starting up the re-issue engines again. These 1:12 kits will be released on March 24th in Japan:
| | | |
| --- | --- | --- |
| 14007 | Honda CB900F2 | ¥1,800 |
| 14008 | Honda CBR1100R | ¥1,800 |
| 14020 | Suzuki GSX750 Police Bike | ¥2,200 |


IKEA: Audio wall cabinet suitable for model display
February 04, 2004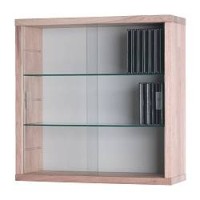 While browsing through the IKEA 2004 Catalogue, I found a wall mount unit called JÄRNA (W49xD17xH49cm). It looks like it could comfortably hold twelve 1:12 bikes. It has adjustable glass shelves, overlapping sliding glass doors, and the perimeter is unfinished walnut. The unit will hold 126 CDs (42 per shelf) so that'll give you an idea of its capacity. As a bonus, only $35Cdn!! The KRYSS units I bought in 2001 cost me $99Cdn.


QUESTION: Are you buying fewer Tamiya kits?
January 22, 2004
Back in October, I went on a bit of a rant about Tamiya kit pricing in Canada. I decided to ask the guys on the Yahoo! Groups MotorcycleModelling group how the increasing prices affected their shopping habits. Some rather interesting, but not necessarily surprising results.
Question
Ever spiraling prices on Tamiya kits in Canada and elsewhere outside of Japan has me wondering...How has Tamiya prices affected your shopping habits?
Responses
| | | | |
| --- | --- | --- | --- |
| Choices | Votes | % | 48 replies |
| No change, I never hesitate to buy locally no matter what the price. | 5 | 10.42% | |
| I don't buy as many kits as I used to and don't mail order either. | 4 | 8.33% | |
| I now mail order some of my kits, but still buy fewer kits. | 21 | 43.75% | |
| I now mail order all my kits and buy everything I want. | 10 | 20.83% | |
| I always mail ordered to get my kits. | 8 | 16.67% | |
An amazing 64.58% have resorted to mail ordering in order to get Tamiya kits at acceptable prices. And 52.08% are actually buying fewer kits, whether or not they are mail ordering!
This is something both Tamiya Japan and the local retailers should be concerned about. No?


OSO KITS: Need a rider for your modern GP bike?
January 12, 2004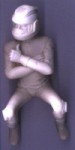 As you know, Tamiya's rider figures are very dated, and more than a few visitors have asked if there were modern GP rider figures available for Tamiya's new GP motorcycles.
The aftermarket company El Oso Kits are now offering two starting grid figures to choose from. One with a thumbs up and the other without. For those wanting to do an action diorama, a cornering figure is in the works. The figures are made from resin and currently available from MediaMix Hobby.
More details about the riders and pictures are at the El Oso Kits product page...


TAMIYA: Surprise! Surprise! Another RC211V
January 9, 2004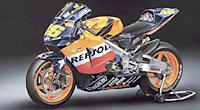 Tamiya will be offering another Honda RC211V, this time in '03 Repsol colours. The kit, #14096, will be ¥2,800 and will be released on February 25, 2004 in Japan.
I'm a little concerned about the price. At ¥2,800, that will probably mean a price of around $64.99-69.99Cdn when it arrives on Toronto, Canada. The first RC211V was ¥2,200 and around 49.99Cdn locally. In less than a year the MSRP has risen ¥600 on a GP bike. The extra ¥600 seems excessive considering this kit is just another variation and not an all new kit. Not a good sign of things to come. The next street bike will probably exceed ¥3,000.
Update: Here is the reason for ¥2,800, the kit will include photo etched parts, pre-painted shock spring and a die-cast metal clutch cover. And it will be a Limited Edition kit.
More details and pictures of the Respol '03 at Tamiya's English news page...