IDPalm 1.11
for Palm Connected Organizers
IDPalm allows you to modify the startup screen stored in your device's ROM!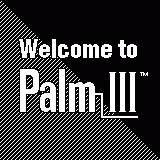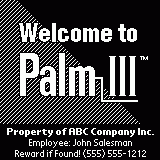 Which would you rather have?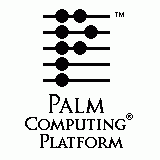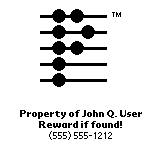 Product Highlights
IDPalm allows you to modify the startup screen stored in the flash ROM of your palm connected organizer. This allows you to put your name, address, email, phone number, or any other information in a very visible place on the device. Unlike other applications which store user information in the RAM, IDPalm directly modifies the ROM image, making your changes semi-permanent. The registered version of IDPalm allows you to protect the screen with a password, which will prevent other users from being able to modify your device's screen.

Highly visible means of identifying your device
Permits 3 lines of customized text, using two fonts, with or without inversion
Password protect your customized screen to prevent unauthorized tampering
IDPalm is the only security application for the palm which has benefits that survive a hard reset or battery removal
Works with most flash compatible devices, include Palm III OS 3.0 English/German/French/Spanish, Palm III OS 3.3 English, Palm IIIx/V OS 3.1/3.3 English/German/French/Spanish/Italian, Palm III equivalent Workpad devices (contact me to add to this list!)
Distributed with SplashHack, which displays your ROM splash screen at each power on
Significantly increases the chance of a lost device being returned

IDPalm is not compatible with the Synapse Pager Card.
Registration

IDPalm registration is $10 USD. It is available from PalmGear, and at Kagi. Registered users are entitled to all future updates.

The registered version of IDPalm allows password protection of your splash screen changes, and permits full editing of three lines of text. Registration will also give you password recovery assistance in the event that you lose your password.
Version History

1.0 August 11, 1999. Original release
1.01 August 11, 1999. Name change (from PalmID) due to conflict with other software
1.1 August 28, 1999. Support for Palm VII
1.11 September 17, 1999. Support for Toshiba ROM chips
1.12 October 21, 1999. Support for German OS 3.3
1.13 October 24, 1999 Support for French OS 3.3 (IIIx/V)
1.14 October 24, 1999 Support for Italian, Spanish OS 3.3 (IIIx/V)
Download

A demo version of IDPalm is available here. The demo version has following restrictions:

Only one line of editable text on the startup screen
No password protection of the modifications
Registration request displayed on your splash screen
---
Check out my other palm pages at http://www.ImpressiveStuff.com.