MV 324 - Stand-Alone-Video-Phone (TM) - "no PC needed"
Micro Video (TM) Products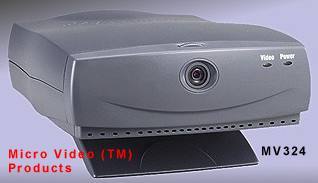 ©
Use your home TV (or any A/V monitor) & a standard Phone to get into the world of Visual Communication !
MV324 is the first Easy-to-Use, affordable video phone that conforms to H.324 standard.
---
It's all you need for Video Conferencing - MV 324 has everything you need to do video conferencing. It comes with a built-in high quality digital camera, a high speed modem and a state-of-the-art audio/video hardware codec. That's right! They are all packed into a single compact videophone box!

Easy Installation - When you unpack MV 324, all you need to do is to plug in the power cord, TV cable, phone line and phone set. Then, you are ready to get connected, visually, to anyone in the world who has an H.324 standard Videophone system.

Getting Started - The operation of MV 324 is incredibly easy and intuitive. Just place a regular phone call. After the destination answers the phone, press two buttons on the telephone keypad and the video conferencing is up and running.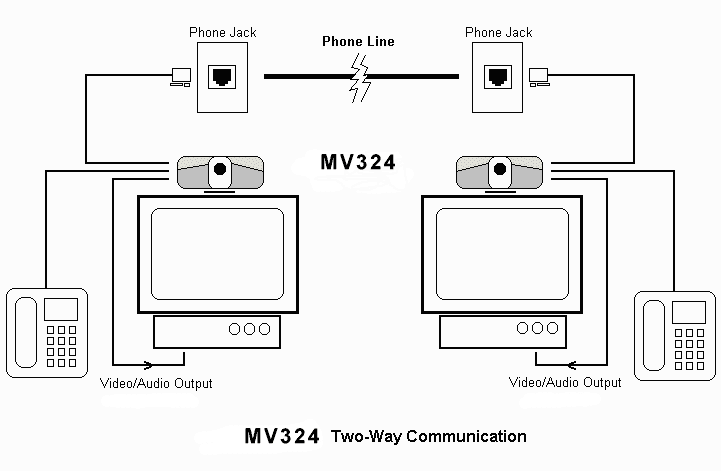 Stand alone "no Computer necessary" Video phone
Fully H.324 videophone standard compliant
Use either TV or monitor as display screen
Full screen/quarter screen display selectable
AutoAnswering - The MV324 can pick up the incoming calls after specified number of rings
with password protection This allows you to oversee the remote site efficiently.
Camera Control - You have remote control over camera functions including zoom, pan,
tilt, freeze, focus and private.
VGA output (optional) - You have the option of doing full-screen video conferencing with your
PC monitor in addition to the TV. The PC can be either on or off to do this.
Video selectable up to VHS quality
Simultaneously display remote and local video
Easy to operate On-Screen-Display menu
Up to 15 frames per second high quality video
Echo-free and no delay high quality audio
Built-in high quality digital true color CCD camera
Built-in high speed modem
Provide an additional A/V terminal for video tape recorder
All operations are through telephone keypad (even a portable phone works great)
Privacy mode features supported
Affordable price for business and home users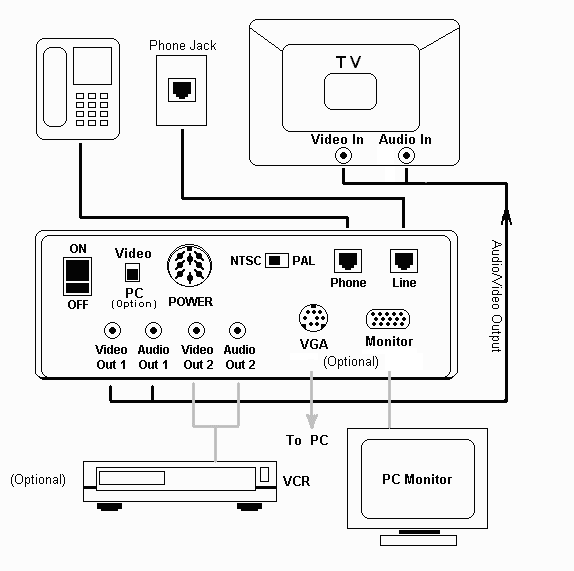 ©
System Requirement
TV (with A/V input recommended or Thru your VCR A/V inputs), Telephone line, Telephone set (Cordless works great)


---
Home Page || Top of Page || Requests
©