Hello and Welcome to Paul Kane's Loehle P-40 Home Page!

Homebuilts, Warbirds, Replica fighters, Auto engine conversions, links to other airplane things and more! November 2015


Click here for index of picture pages of my P-40 Tomahawk IIB

Click here for P-40 Squadron page

Homer P. Cochrane, the pilot to whom I'm dedicating my P-40 replica.

Click here for P-40/5151 builders tips vital info from other builders around the world! Do's, Don'ts and other ideas. A must read for all Loehle builders!

I am currently working on a Suzuki 3-cylinder auto-conversion. It has been dyno tested at 65hp and here are the horsepower and torque charts with comparisons to Rotax 582 and 618.(click for more info)

Life in 2015: Hi folks, here is what's going on these days:
I have started to clean up the garage and will soon resume building the P-40.
Blue skies to all!

Please send comments and or ideas to my E-mail address: pkane@interlog.com


Loehle Aircraft Factory main web site
E-mail them at info@loehle.com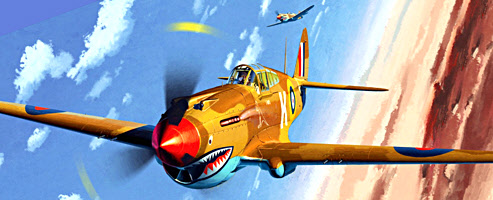 This site will be updated on a semi regular basis.


Here are some links to other aviation related sites:
Web-Counter from http://www.digits.net/
Visitors: