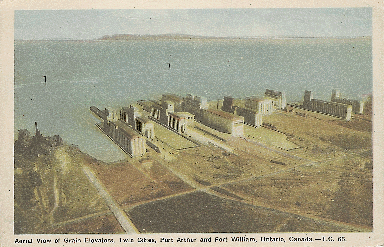 Aerial view of Grain Elevators, Twin Cities,
Port Arthur and Fort William, Ontario, Canada.
Click on the smaller images for more views of what was
once called the "Bread Basket to the World."
Recently the city celebrated the destruction another
grain elevator as part of the redevelopment of the harbourfront.