Meet Kylian, Stiles and Charlemagne...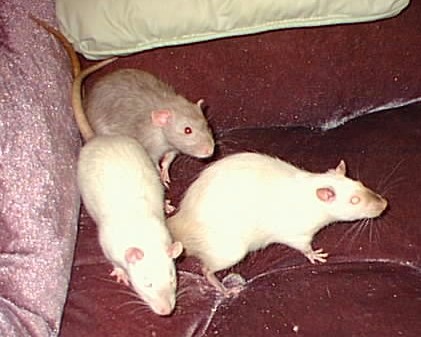 Front left: LR Stiles (Blue Point Siamese); Center Rear: LR Charlemagne (Pearl Merle Dumbo); Front Right: LR Kylian (Seal Point Siamese)
March 1999, three months old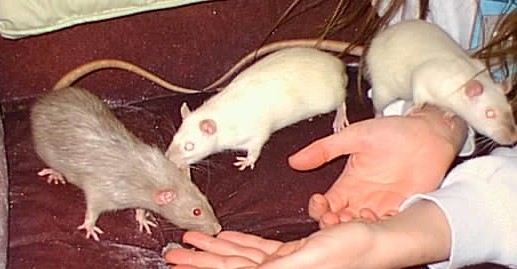 Left to right: Charlemagne, Stiles and Kylian
March 1999, three months old
Kylian and Stiles are littermates born January 2, 1999. Charlemagne was born on December 26, 1999. All were bred by Carole Nelson of the Lil' Ratscals Rattery in Ottawa, Ontario, Canada.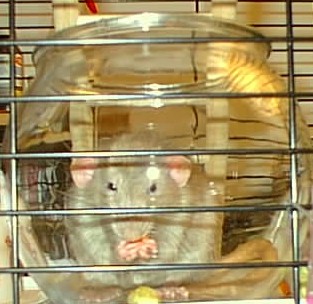 Charlemagne (Sharley) in a fishbowl
May 1, 1999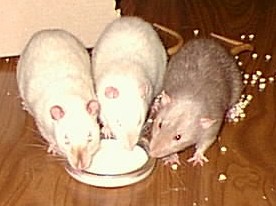 Enjoying Soy Milk
Left to right: Kylian, Stiles and Sharley
June 29 1999
Last updated July 1, 1999
©Virginia Simpson, 1999
Return to Home Page